HALOOOPPP !
haloop peeps ! lama dh tak menaip . heheh . ya Allah rindu blog sesangat . sekarang dh buzy la . huda dh start smbung stdy skrg . alhamdulillah huda dpt poli kat muadzam shah , pahang . ada tak korg2 reader(s) yg dpt sama tempat dgn huda ? heheh .
I LOVE PMS TOO~~
kat sini huda amik cos IT/Networking . blaja psal komputer . confirm la korg tahu kan ? haha . takyah cerita pn boleh . minta semua peeps doakan huda dpt anugerah dekan utk sem 1 ni . amin . ya Allah , berharap sngt . mohon diri ni rajin . kuikuii :P
okayy la , need to rest my beautiful eyes :*
*perasaan
hahaha , GOODNIGHT BABES , GOODNIGHT AWAK SEMUA :)
long time ~
heyy guys ! wat's up ? lama dah tak hang sini . takde idea . kering you know kering ? LOL
kehidupan selepas SPM , ngeeeeeeeee ~ :DDDDDDD actually boring -,- BOHONG la siapa ckp best . kalau ada kerja nk buat best la . aku ? hmmm . tanam anggor jela kt rumah .
haishhh ~ :(
lepas spm haritu huda ada kerja dekat Hotel Puteri Pasifik kt JB . seronok sngt ! ❤ kat sana okayy la . makan cukup .
ehh , fikir makan dulu . haha x)
mcm mane huda dpt kerja sane ? mcm ni . mula2 job ni just nk bg kt abg huda je . tiba-tiba *wahh tiba-tiba gitu* kak idah suruh huda kerja skali drpd tk buat apa2 , duduk kt rumah mcm anak tokey beras cap rambutan :P bila bincang2 , pung pang pung pang , Alhamdulillah , dapat jugak permission prgi sana . kiranya huda kerja a.k.a cari pengalaman + teman muiz kerja .
this is the hotel . santek tak ?? :D
yg ni huda amik sndiri time nk amik gaji a.k.a last day dtg tmpt kerja :')
kat sana kitorg kerja as Steward . bukan yg naik kapal terbang tu tau . ni yg kt hotel tu . budak2 tukang cuci :D . ehh seronok pe . tak sama mcm cuci pinggan sndiri kt rumah . kt sini lg seronok tau . budak2 steward la yg paling comel kt hotel .
\\\LOLOLOLOLOLLLLL xDDD\\
time kat hotel tu huda dgn muiz diasingkn . tk boleh kerja sama2 . yela adik bradik right . mana boleh . even yg suami isteri pn tk boleh .first day kerja dah ada function . penat dye , ya Allah , Allah je yg tahu . balik rumah kaki dah gigil . lengohhhh !
yg paling best hari2 seterusnya . bila dah masuk bhagian pastri , jeng jeng jeng ~ chef dye buat aku melting >< *kecuali abg misai yg talkative* soryy bang ==' kek yg dorg buat mmg tak boleh nk kutuk la , semua comel2 . semua sedap2 . awww ~ ❤ ada time tu huda dpt rasa satu kek rainbow . *idek nama kek tu apa , belasah je letak nama sndiri :P* kek tu kan NOMU NOMU NOMU NOMU NOMU NOMU MASHITAAAA ❤❤❤
kek dye boleh la mcm ni :) just takde marble kt kek atas tu .
ya Allah , kalau boleh huda nk sngt kerja kt sana lagi . tp apakn daya , takde siapa yg boleh hntr . Shei dh rindu chef kt pastri laa . heheh , sorry shei . takpelah , huda jdikn ni satu pngalaman yg pling awesome prnh huda dpt . adik-adik yg lepasan spm nnti akak pesan nihh *cehh akak :P* nnti dh hbis spm cari la kerja , jgn dduk rumah ehh . tk seronok tau . prcaya la . kalau sehari dua tu okayy la . tp kalau dh bbulan2 ? haaa . fikir la :)
selain pengalaman , kerja juga boleh tambah pendapatn kita lebih2 lagi time cuti2 ni . duit kdg2 je masuk . boleh berdikari jugk . ringan sikit beban mak ayah kita kan :)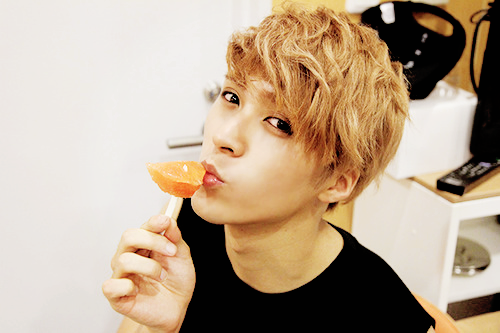 still love you bebehhh ❤ ;)
sekian .
majoriti gambar adalah ikhsan drpd pokcikk google . tenkiu pokcikk ^^